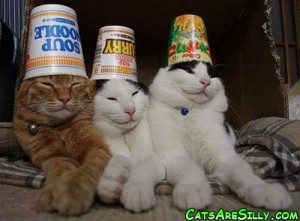 Share your silliness
Do you have a silly cat pic that you wanna share with the rest of the silly cat pic loving community?
Awesome!
Submit your silly cat pic here and bring joy to the masses. No pic is too funny, no cat is too silly. All your pics are welcome and we all look forward to laughing at them
Happy posting!